Newbie NVXL flashes takes-a-kicking NVMDurance offering
Expect 10 x longer life 3D NAND SSDs from biz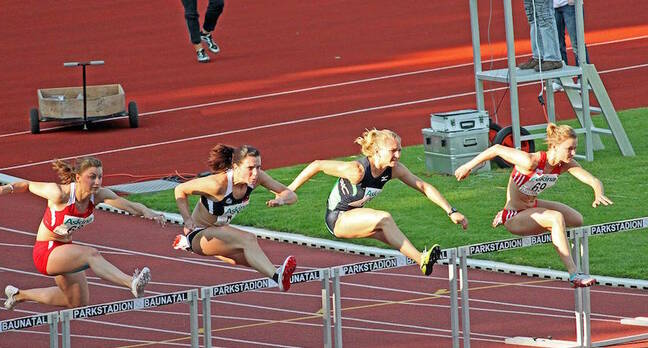 NVXL is bringing an enhanced endurance SSD to market by using NVMdurance technology.
NVMdurance is an Irish startup that uses firmware in an FPGA to control and manage how data is written to an SSD in such as way as to extend its working life up to 10 times longer than before. It has a partnership with Intel to use the Altera FPGA for this.
NVXL is based in Fremont, California, and says it's producing a storage and compute acceleration platform with Plug-in Performance Platform technology. The company is hiring, telling prospective joiners: "Join us in our mission to advance humanity with innovative non-volatile storage and acceleration through technology. We are currently seeking RTL engineers, deep learning and compute acceleration developers, FPGA and ASIC engineers and network programmers."
The company is exhibiting at the Flash Memory Summit (Booth 801, Aug 9-11, Santa Clara) and the exhibitor blurb says this about its technology: "Running on standard hardware, NVXL's platform handles low-level implementation details so developers and data scientists can be more productive. It is the only platform that seamlessly recognises a device, smoothly integrating into existing infrastructure, while automating acceleration."
Its SSD will use the Altera/NVMdurance FPGA and 3D NAND flash. Michael Change, product marketing VP at NVXL, said: "The 3D NAND flash in our new platform will support dramatically higher write endurance using this technology, resulting in longer life, greater reliability, increased flexibility and a lower total cost of ownership." There are no numbers to back this up.
We understand NVXL is a trademark owned by BiTMCRO, which is known for its military spec ruggedised SSDs. The trademark info was filed in May this year. The four letters in the name could stand for Non-Volatile eXtended Life. An NVXL NVMDurance release tells us Jeff Bunting is the NVXL Technology president and he is listed as a BitMICRO president.
It looks as if NVXL is a BiTMICRO initiative to provide longer life and high-capacity SSDs. First products will be introduced this summer.
Find out more at the Flash Memory Summit in Santa Clara, Aug 9-11, where the NVXL platform, along with early versions of the extended endurance modules, will be displayed. ®
Read the full article on The Register 15th July 2016